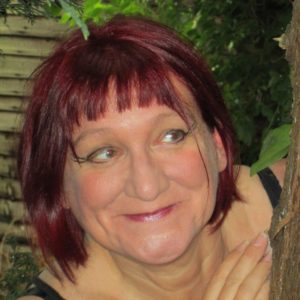 I am a Playwright & Creative Producer who likes to create dark and intriguing works that are shot through with sparks of humour.
I write NOVELS for adults, PLAYS for a variety of audiences, and run WORKSHOPS where I'm very happy to share my skills with others.
I am a member of SOHO Theatre's Writers Lab
My Current CV: PROFESSIONAL EXPERIENCE THEATRE
IN PRODUCTION: 'The Mysterious Gentleman' my play about JN Maskelyne 'the father of modern magic' was produced initially in 2014 and a new production will be on at the Courtyard Theatre Hoxton 31st October to 18th November 2017. This is a collaboration with director Kasia Rozycki from Off the Cliff Theatre. See the 'Plays' tab for further info.
IN DEVELOPMENT:  'Radical Ideas', my play about the Golden Age of Arabic Science explored through a contemporary family struggling with issues of being British Muslims. This is currently in early development with Theatre 503 and director Vik Sivalingam.
RECENT: Come to Where I'm From – Gloucester. Script commission from Paines Plough, performed at the Fountain Inn Gloucester 6th July 2017. Audio recording will be available via iPlayer app later this year.
'Tapestry', an ACE funded play about the circle of life. I was the lead writer and producer weaving together writing of twelve emerging playwrights for performances in May 2017 at Gloucester Cathedral. See the 'Scriptorium' tab for more info.
PREVIOUS PROJECTS:
2016:    'The Secret Life of Dads', my family friendly comedy with live music was produced at the Guildhall in Gloucester with ACE funding, and I am currently developing a touring production for 2018.
ALSO   'On the dark side' my short play was performed by Director's Cut Theatre Company at St James Studio London directed by Heather Ward, and 'The road not taken', another short play was performed at Theatre 503 directed by Kasia Rozycki.
2015 :  I successfully produced three plays for Gloucester Scriptorium in partnership with Gloucester Museums, and was awarded a Writer's Guild Theatre Encouragement award for this. Also my play '2 Up, 2 Down, 1 Back' also had a sell-out run at the Edinburgh fringe, performed by Midsummers Theatre Company.
2014 : My play 'The Mysterious Gentleman', about Victorian magician JN Maskelyne was staged in partnership with Jenny Wren Productions at the Playhouse Theatre in Cheltenham, with funding from ACE, and receiving 5* reviews.
2013: My play 'Urban Myths' was performed at the Yvonne Arnaud theatre in Guildford as part of the Shattered Fragments project with the company 6 Foot Stories.
2012: 'The Dripping Man' my short play, written as part of Theatre West's A-Z project was directed by Chris Loveless and performed by Theatre West at the Alma Tavern in Bristol. As part of the Skylines Young People's Theatre project with Theatre Centre London an excerpt of my play for 8-12 year olds 'The Secret Life of Dads' was given a performance at the Everyman Theatre in Cheltenham directed by Natalie Wilson. I also wrote and directed 'Our Crazy Summer Adventures', a pageant/play, which was performed by pupils of Oakridge School, Stroud.
2011: I was commissioned to write two plays for the Young Actors Companies in the Everyman Theatre Cheltenham, which were performed in the Studio Theatre. I also ran workshops for young writers at Parabola Arts Centre and worked as a Video and Drama Tutor for Artshape, working with adults with learning difficulties.
2010:  To present: I am a Science Presenter & Creative Practitioner with Timezones Curriculum Support www.timezones-education.co.uk Working for clients such as Education Business Partnerships and Careers Wales, I have written interactive Theatre in Education pieces about Science & History for KS1&2, as well as issue based plays for KS3, and large-scale historical re-enactments for City Councils and the Tussauds Group.
There is more info about past projects under the 'Plays' tab.