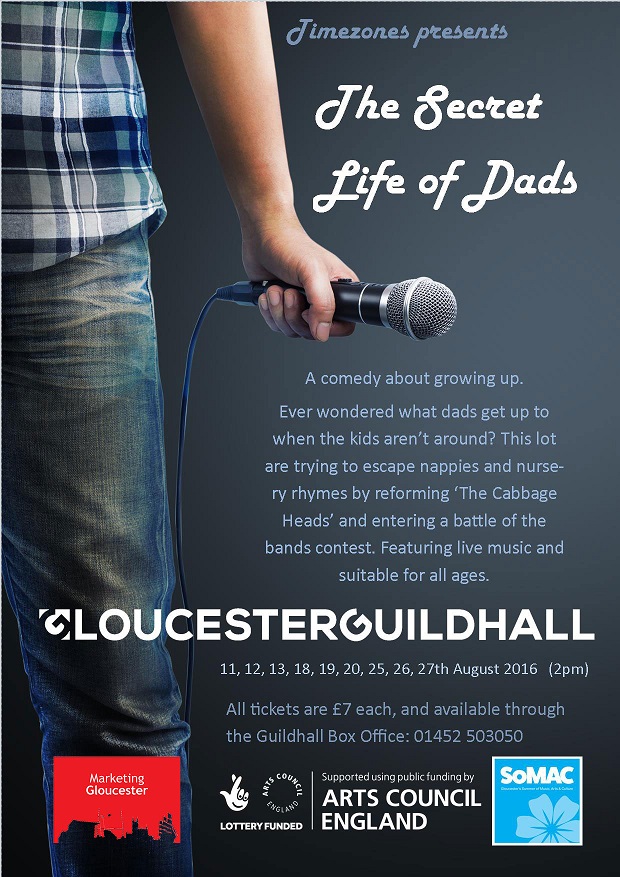 This play incorporates live music and explores what dads get up to when the kids aren't around. Colin, Luke and Rob decide to recapture their youth by reforming their old band 'The Cabbage Heads' and entering a battle of the bands contest – but will daddy duties get in their way?
Initial performances were at the Guildhall in Gloucester August 2016, and we are planning to tour the play to venues around the UK in 2019.
You can watch a promotional video with snippets from the play and audience feedback by clicking on the image below.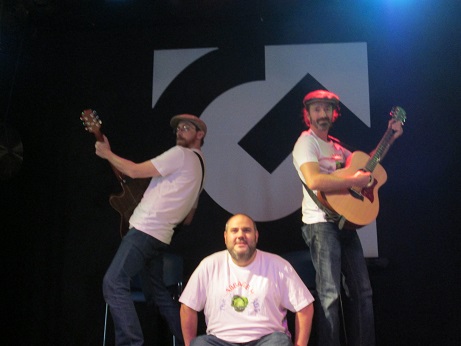 Rob, Luke and Colin have been mates for years, but the only time they get together is once a week at the pub for a pint and a chat. As the years rolled by and they all became dads, their conversations turned from hopes and dreams to nappies and nursery rhymes.
So they decide to recapture their youth by reforming their band, 'The Cabbage Heads'. They dig out their old songs and realize how bad they were, so they set out to write some new ones and then enter a local battle of the bands contest. But they struggle to come up with anything good, and fear they'll just be a naff dad band, until they start to focus on what being a dad means to each of them.
This play was originally conceived whilst I was taking part in Theatre Centre's 'Skylines' project, which involved workshops and seminars aimed at encouraging writers to explore theatre writing for kids and families.
The opening of The Secret Life of Dads was given a showcase performance at the Everyman Theatre, directed by Theatre Centre Director Natalie Wilson. The audience was made up of young people from the Youth Theatre who were asked to give feedback – here's a sample of what they said:
I liked finding out what dads really think.
It made me think about dads and what they do when you're not around.
It was pretty cool, with great jokes.
It was brilliant and funny.
Awesome!!!