Working with emerging playwrights in Gloucester.
These are monthly sessions where writers can explore aspects of playwriting through exercises, activities and discussion, and then share pieces of work for supportive feedback. I'm also creating development opportunities for writers where they will be able to show their work in city centre venues, working in collaboration with local professional theatre companies with funding from the Arts Council England.
The Scriptorium now has its own website
www.gloucesterscriptorium.com
where you can find out about our most recent project 'Tapestry' which was performed at Gloucester Cathedral in May 2017
I was awarded the Theatre Encouragement award for my work with the Scriptorium by the Writer's Guild of Great Britain.
Click HERE for further information about the award
.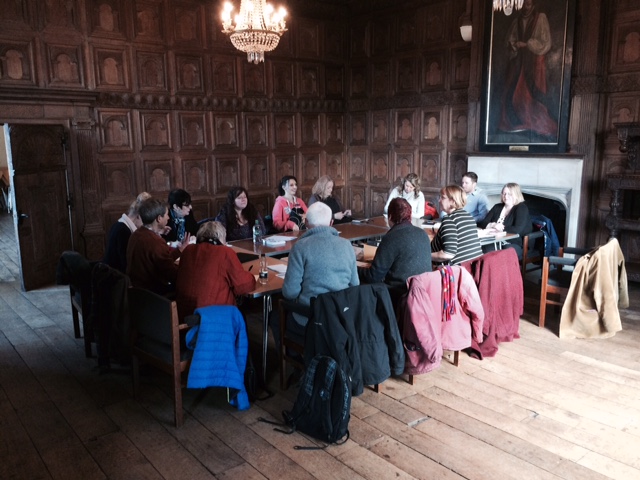 Scriptorium Writers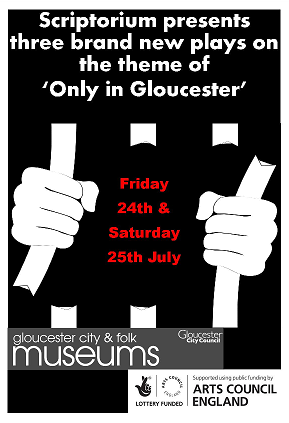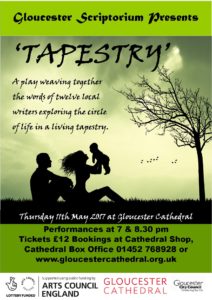 Any writers interested in taking part in the Scriptorium should contact me for further details.
jarekadams@hotmail.co.uk